Trainings and Workshops
Connor focuses his research on understanding the unique needs of the transgender community. All of Connor's workshops are designed to increase understanding of the transgender community and provide a new perspective on the experience of being a transgender person. He integrates his own personal experiences and the experiences of others in the transgender community with research to deliver specific strategies to improve interactions with transgender individuals, whether that is your clients, patients, students, or employees. Connor works with each specific organization to understand their unique training needs and crafts workshops tailored to their organization.
Connor has also developed a training specific for therapists and mental health professionals that can be used for CE credits:
Transgender Affirmative Therapy
Transgender individuals are a growing population in the United States. Research with youth and adults has documented mental health disparities across a variety of disorders within this population. These disparities are likely to bring them into contact with therapists at higher rates. Transgender individuals often report that mental health providers often lack the knowledge and skills to provide transgender affirmative services. This workshop provides therapists with the knowledge and skills to close that competency gap.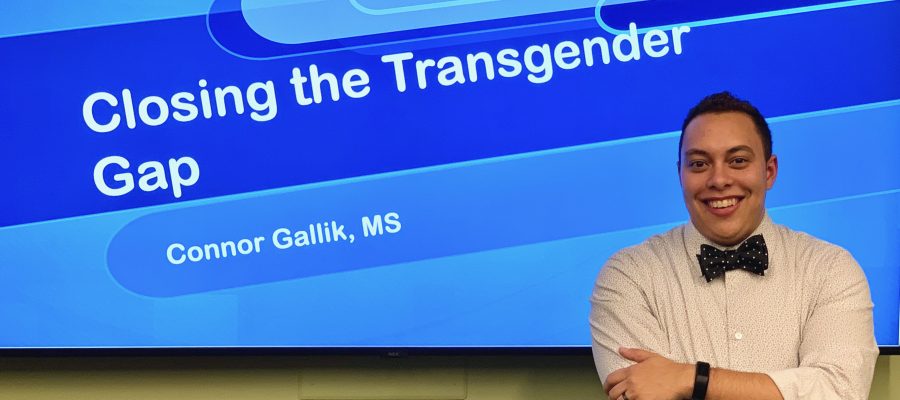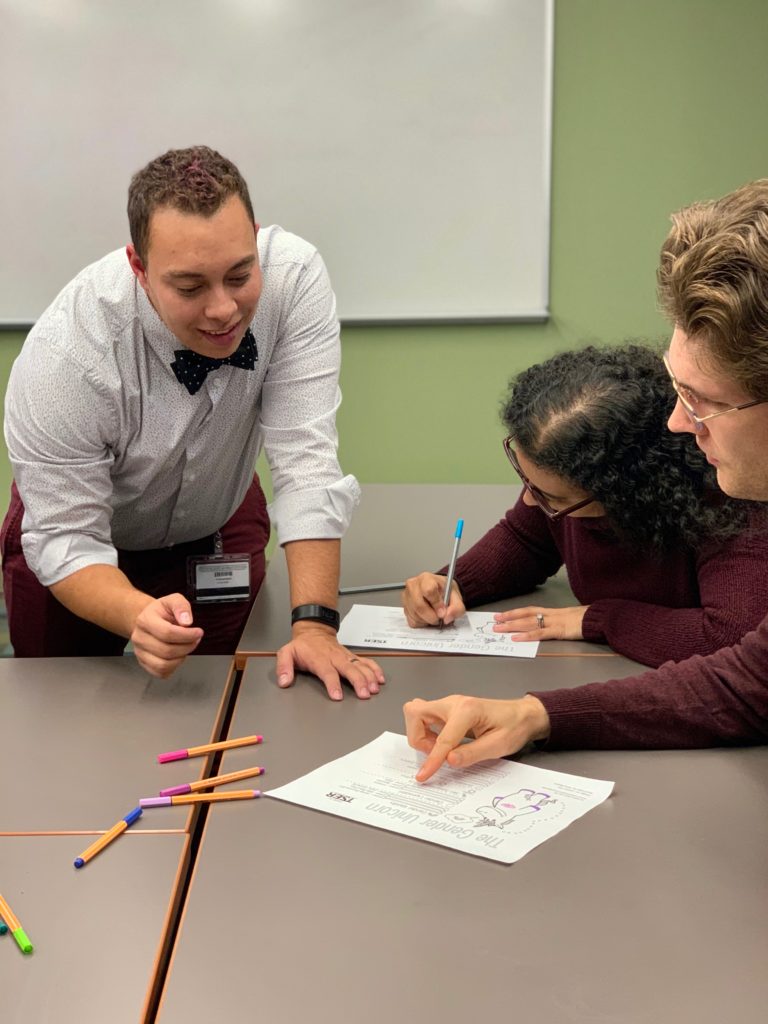 Speaking 
Connor uses his talent for public speaking as a tool for advocacy and empowerment. He has spoken to healthcare providers about his own experiences as a trans individual navigating healthcare systems in order to increase provider understanding and compassion. In addition to talks geared to increase education and compassion about the transgender community, Connor also delivers powerful and inspiring speeches for transgender youth as well as their parents.